A LETTER TO THE BLOODY PULP FAMILY
Updated: Aug 5, 2020
It is my greatest privilege to welcome each and every one of you to the Pulp Cult family. I can't thank you all enough for this, seriously. It's an honor to have you supporting something so important to the rest of The Bloody Pulp family.
The initial creation of The Bloody Pulp was for one intent only... Community. I know I am not alone when I say the dark arts have always been my escape. From Metal Music to Horror Movies, Books and everything in between, I was provided a sense of belonging. Gifted with the surreal feeling of purpose. For the last decade I wondered how I could make my staple, how WE could change an industry that has meant so much to so many people. Then I stumbled upon this... The Bloody Pulp.
In a long nights writing (I was writing a screenplay at the time), I wrote about a iconic company made by horror fans FOR horror fans. The Bloody Pulp spilled onto the page as effortlessly as blood seeps from a wound, I rushed to the computer and checked if anyone had taken it, certain it must have been an existing company and well... The rest is history. Here we are, almost two years later and the initial launch is upon us.
My family, all of YOU, are what makes this dream turn to a reality. I am honored to have the opportunity to do right by fellow Pulp Cultists and steer us all towards the ultimate Horror community that will be remembered for generations to come. Let's show the world why the Dark Arts are something special, something more than dumb fun. This is our lives, this is our passion.
Our brothers and sisters come from all walks of life, all religions, all ethnicity's and most importantly, all beliefs. I created this community to act as a space of all forms of expression. I want this to be treated not just as a platform to communicate with your fellow Pulp Cult Family, but as a space to journal your thoughts. If there is one thing I've learned about this community over the years, it's a sense of belonging that is an honor to be part of. Not only am I there for all of you, but the rest of the Cult Family is too.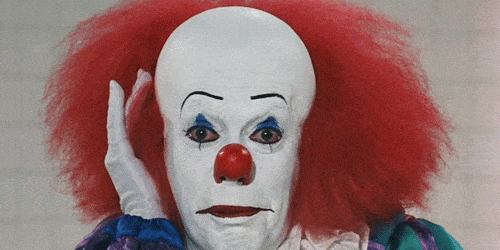 We are in this together. This community growth is yours as well and I am honored to have the opportunity to change the industry as we know it with every single one of you.
On that note, please enjoy your time in here, and visit often. Strike communication and debates. Post your short stories and reviews of your favorite media. Post your beliefs of the world and the reasons why we should agree. This is a place to not just agree but disagree. We do not shy away from independent thought, that is exactly what makes this family special.
Farewell Brothers and Sisters
Sincerely,
Zachary Greaton (CultLeaderZ)
*PLEASE BE AWARE THIS SITE IS CURRENTLY IN IT'S SOFT LAUNCH PHASE AND WILL BE GROWING RAPIDLY OVER THE NEXT FEW YEARS. IF YOU HAVE ANYTHING YOU'D LIKE US TO INCLUDE OR CHANGE, PLEASE FEEL FREE TO REACH OUT TO OUR TEAM DIRECTLY. YOUR OPINION MATTERS!*
CultLeaderZ : Zachary@TheBloodyPulp.com
CultLeaderC : Curtis@TheBloodyPulp.com